Hi, I'm Moritz!
I'm a self-taught developer, designer, and perfectionist.
For the past 5 years, I've served as the Lead Developer at a Dallas-based creative agency where I build cool, beautiful, and accessible websites for a wide range of local and international clients.
Along with over a decade of self-led design and development work, my previous experience in customer-oriented sales and team management fuels my ability to solve complex problems and deliver measurable results.
I am always ready to learn new things and embrace challenges. I am awesome, and an asset to your team!
Resume & skills_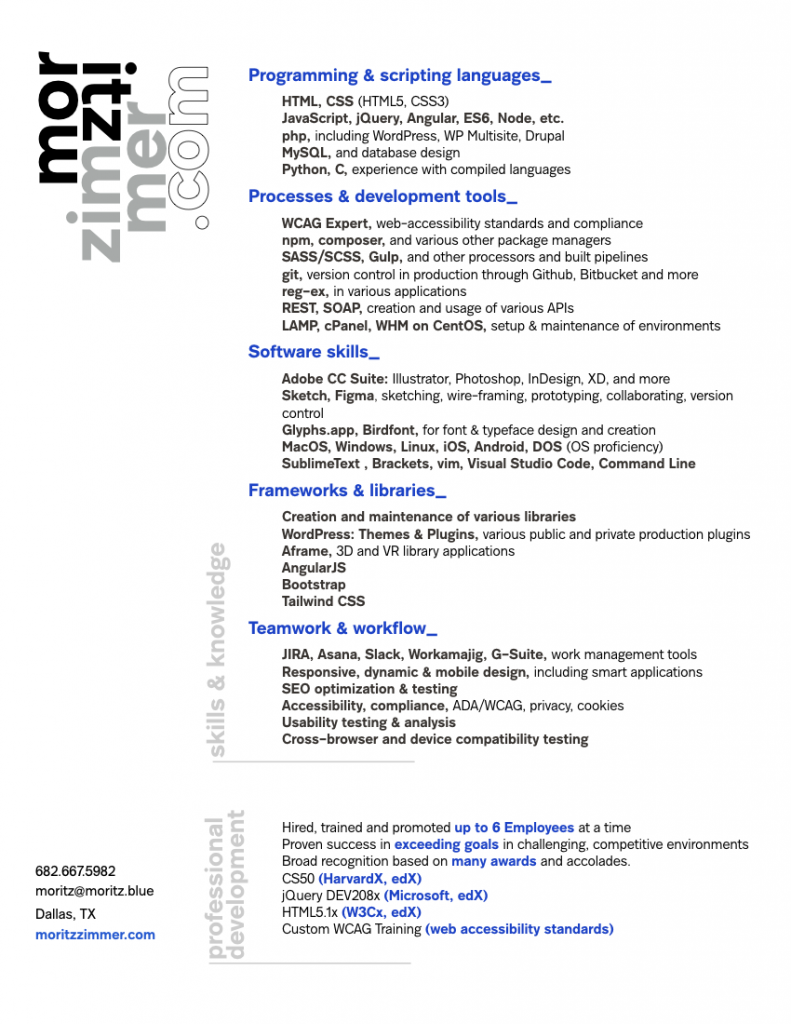 Certificates_